I have seriously thought about writing a book about all of the crazy work related stories my friends and I share. It would be just some sort of long essay or collection of short stories if I chose to write about my experiences only.  While I'm sure we've all had our fair share of cringe worthy tales or daily annoyances in the work world, I thought I would share one of my greatest "WTF" moments I've ever experienced on the job. Hopefully once you read about this totally true and horrifying tale of human stupidity, you'll feel better about having to come up with a cheesy reply to, "well if there's no price tag, that means it's free right?!"
Years ago when I was in college, I took a summer job at a local pet shop. Looking back on it now, I don't know why I ever got involved with a pet shop. I'm against designer dogs and want to throw up at the thought of someone spending $1,000+ to finance the dog when you can go to your local animal shelter and save a life as well as find a new best friend.
This particular evening, I wasn't scheduled. I went in because I was waiting for a co-worker to get off work so we could catch a movie. That's how innocently my evening began. The shop phone rang and the manager looked puzzled as she asked the caller to hold. She looked at me and said the phone call was for me. What? No one knew I was there. She asked me to take the call since they called for me personally. What ensued next could have never been imagined in my wildest dreams.
Phone Conversation:
Me: "How may I help you?"                                                                                                                 Customer: "I don't know if you remember me or not, but I bought a rabbit from you about a week ago."
Ok, so I thought it was innocent enough, but honestly, I had no clue who this man was. I worked at a pet shop and we sold a lot of bunnies. I immediately went into panic mode as I thought, "great, this man is calling me to complain and raise all kinds of hell because the damn bunny was probably sick or had wet tail and died." I collected myself.
Me: "No sir, I'm sorry, I don't recall you specifically. Is there an issue with the rabbit?" Customer: "Well, I don't think so. It's like this you see. We bought the rabbit and set it's cage up and everything's been fine. We had company over yesterday and they brought their kids with them. We were all sitting around and having a good time and they got real upset when they peered behind us into our utility room. They grabbed their kids and told us that they were leaving and not coming back until we got control of our animals.  We had no idea what in the world they were talking about until we looked into the utility room and see our Rottweiler trying to get to the rabbit through the cage… you know… sexually…. in any event, I was calling to see if there was any kind of spray or something that I could spray on my rabbit to make my dog not want to mate with it."
My facial expressions do a really poor job at hiding my reaction thoughts. I know this. What I wasn't aware of how my face went to pleasant,
to concerned,
to horrified,
to "you're so stupid I'm now having to squint to deal with this conversation"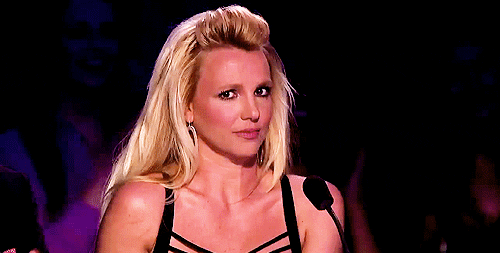 in no time flat. I also wasn't aware that my facial expressions had drawn a crowd of my co-workers dying to know who I was speaking to and what had caused my face to go out of control.
Me: "Sir, they make behavioral sprays for animals to keep them from chewing or biting and possibly to train them to not bark, but for that specific purpose, no."                 Customer: "So you're telling me there's nothing?"                                                                      Me: "Sir, I'm going to ask you a question, but I think I already know the answer to it. Is your dog fixed?"                                                                                                                       Customer: "What do you mean fixed?"                                                                                              Me: "Did you follow the advice of Mr. Bob Barker at the end of every Price is Right and get your dog spayed or neutered?"                                                                                      Customer: "Well, I don't know."                                                                                                        Me: "Not to be rude, but how do you not know something like that?"                               Customer: "I got him off a buddy of mine and he never mentioned anything. I know I haven't done anything to him."                                                                                                         Me: "I'm going to go out on a limb and say that your dog isn't fixed. You will need to make an appointment with your vet office and have them examine the dog and possibly make an appointment to get him fixed."
It's at this point in time that I'm completely unaware that I just opened Pandora's Box. Maybe I had this coming to me. Maybe I should have just hung up after the first 20 seconds of the conversation. However, had I done that, I wouldn't have this juicy story to share with all of you.
Customer: "I don't have money for a vet and that sounds kind of expensive. Is that just something I can do myself?"
Me: "NO! No! You can *not* do that yourself sir. Do you understand what I'm saying when I say 'get your dog fixed'?"                                                                                               Customer: "Honestly, no not really. I've never really had a dog."                                           Me: "Sir, do you know what a vasectomy is on a human man? Well that's kind of what they'll do to the dog… but they're going to remove them all together."                           Customer: "OH! Oh.. good Lord… I'm glad you told me that! I would have f*#%ed his world all up if I would have tried to do that myself, huh?"                                                    Me: "Ya think? Sir, if you can't afford to have the surgery done, maybe you should reach out to your local animal shelter or even to the vet's office. Maybe they have a discount program or know of someone who will work with you on a payment plan. Just to re-cap our conversation: there's no spray for your rabbit and it's not a problem with your rabbit, it's a problem with your dog, a problem of which he needs surgery to correct."
At that point I don't remember saying good-bye to this man. I just think I was in shock. Is this real life? Oh yeah, real life. It would only happen to me. Was this a local radio station playing a prank? Was it someone who worked there trying to see how far I would go with the conversation? Apparently, in the name of good customer service, I'd go pretty far to not hang up on what could have been someone's ultimate Punk'd prank.
I would love to be able to tell you all that this was the end of this story. Unfortunately, this man had the brass balls to call me a week later to just "check and see" if anyone had come out with a spray to deter his dog from the rabbit… I wasn't so nice the second time around. I may have made mention that he probably didn't need to own animals if he couldn't be a responsible pet owner…. but that's just a "maybe I said it."
Thankfully, I've never had to discuss inter-species erotica with another customer in the past 12 years, so that's something… right?